Effective fundraising provides important supplemental revenue for the Society, which makes it possible to continue with our ongoing projects and to introduce new ones. A significant portion of our fundraising revenue comes from monetary donations, directed to either our Operating budget or the Scholarship Fund.
Other donations come in the form of prizes for raffles and silent auctions, which raise essential funds to maintain our annual conference and community events.
WCHS plans to expand fundraising opportunities in the future. Online auctions, 50-50 draws, and yard sales have been suggested. If you would like to help out with one of these projects, or if you have one of your own in mind, contact our office at 604-803-9242.
Practitioner Profiles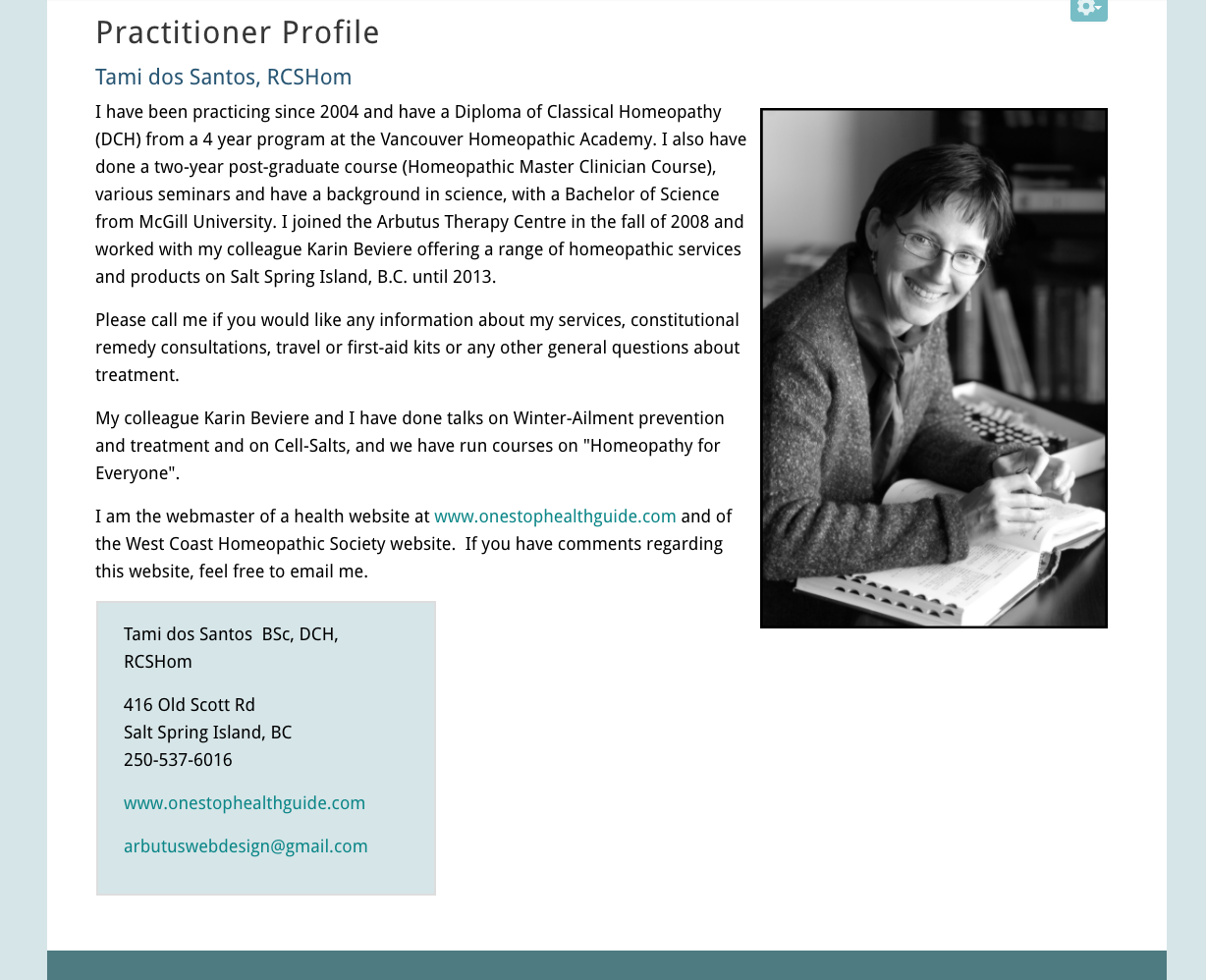 Would you like your own online Practitioner Profile page to expand your listing on the WCHS Directory? This new fundraising initiative offers an easy and very inexpensive way to establish or expand your own web presence. Registered and Associate members can apply now by clicking HERE.
See an example of an effective Practitioner Profile.
Used Book Sale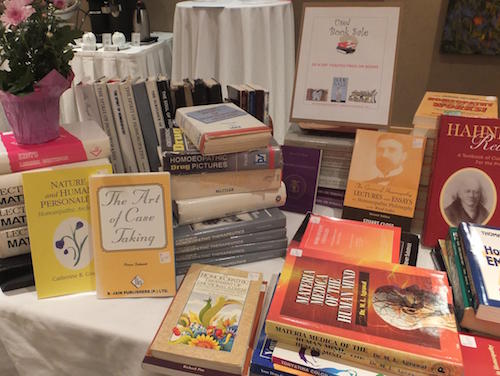 Another popular fundraising project is the Used Book Sale at our annual conference. Not only does this event raise money for the Society, but more importantly it provides homeopaths and students with an opportunity to find unusual -- and in some cases out-of-print -- books and other educational materials at a fraction of their original price.
If you have duplicate or unwanted homeopathic books, CDs, or journals to donate to WCHS, please contact us at This email address is being protected from spambots. You need JavaScript enabled to view it. to arrange for delivery. We will be happy to help find them a new and appreciative home!
Merchandise
Over the last several years the Fundraising committee has developed a small selection of homeopathic products, most of which bear the WCHS name and/or logo. So far we have introduced: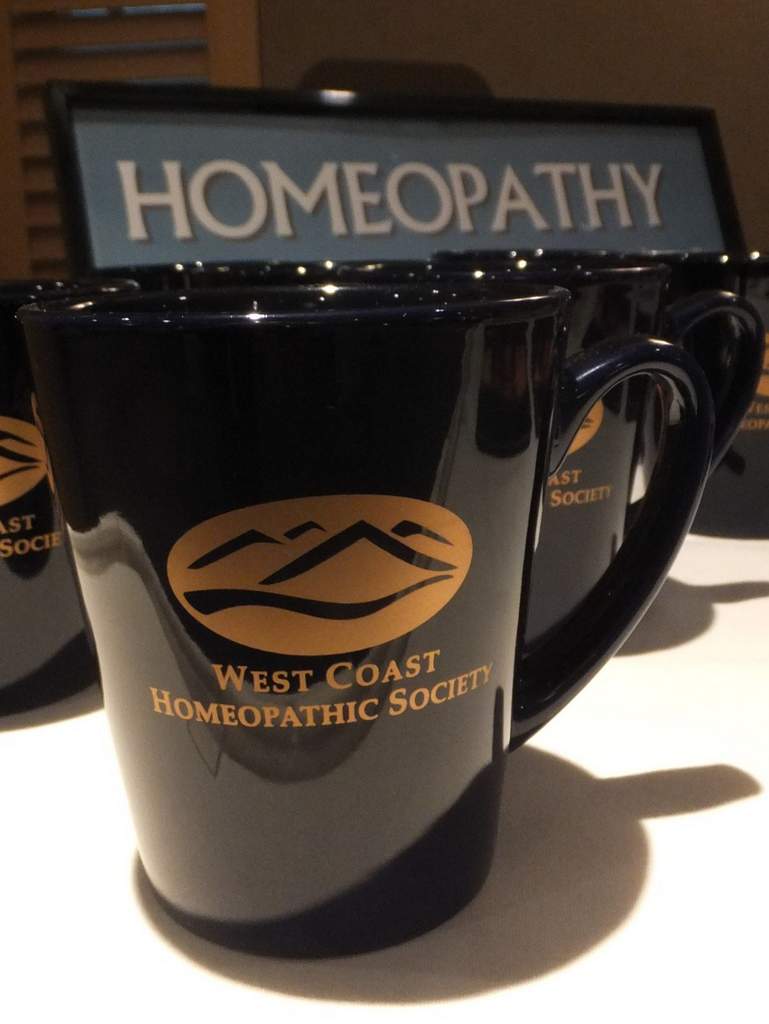 Mugs
Memo pads
Hahnemann mousepads
T-shirts
Tote bag
Remedy envelopes & plastic sleeves
Framed prints
Some of these items can be useful in the homeopathic office or can make good thank-you gifts for a client, in appreciation for referrals.
Fundraising products are available for purchase at most large WCHS events. At other times, they can be ordered by contacting our office at This email address is being protected from spambots. You need JavaScript enabled to view it. (shipping charges will apply).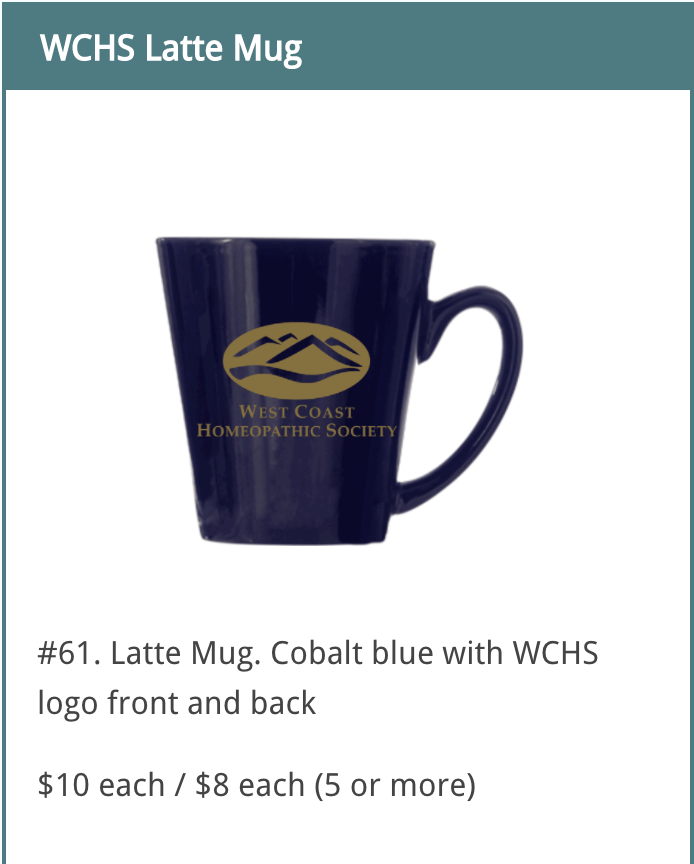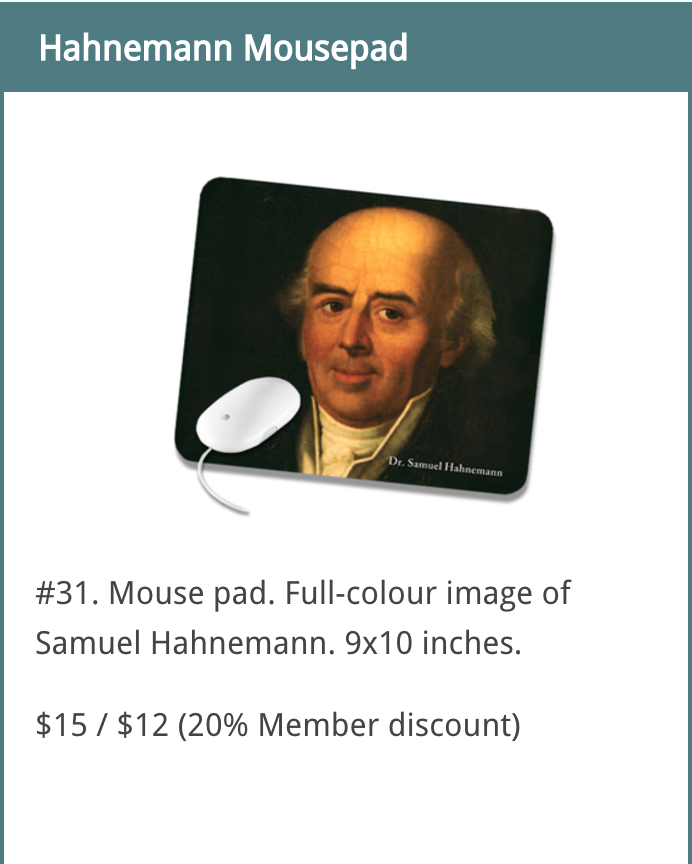 About WCHS