WCHS Annual Conference - April 27th & 28th, 2013
Our tenth consecutive annual conference was held on the last weekend of April, at the Arbutus Club in Vancouver. On Saturday, the main conference day, WCHS members and others came to renew contacts within the homeopathic community and to learn about new developments affecting the future of homeopathy.
There was plenty of time for mingling and networking and for checking out displays and exhibitors' booths. Other highlights included over $1,600 in gifts and discounts, a range of homeopathic-related exhibitors (some for the first time), and our annual general meeting (AGM), followed by an exciting raffle with an amazing array of prizes!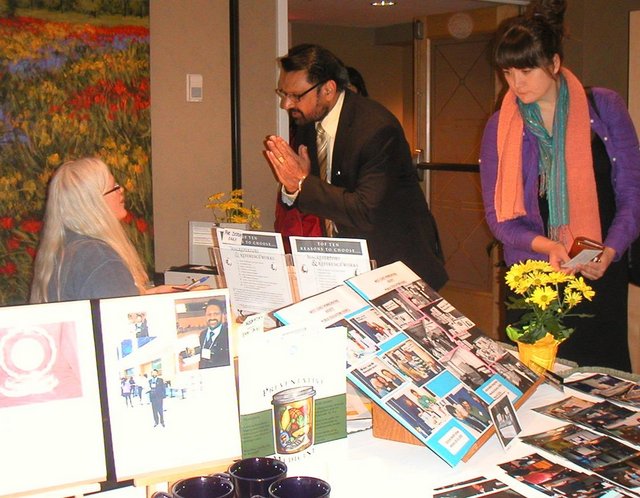 Signing in with Judy Chorney
Throughout the day there were references to the "Looking Back, Moving Forward" theme. Displays highlighted many WCHS past achievements, including our ten consecutive conferences. The opening remarks looked back on past conferences and previous keynote speakers from Britain, Germany, India, the US, and of course, Canada. These have included Karen Allen, Sunil Anand, Douglas Brown, Peter Fraser, Roland Guenther, Krista Heron, Robin Logan, Ram Saini, Lianne South, Carol Summer, and Neil Tessler.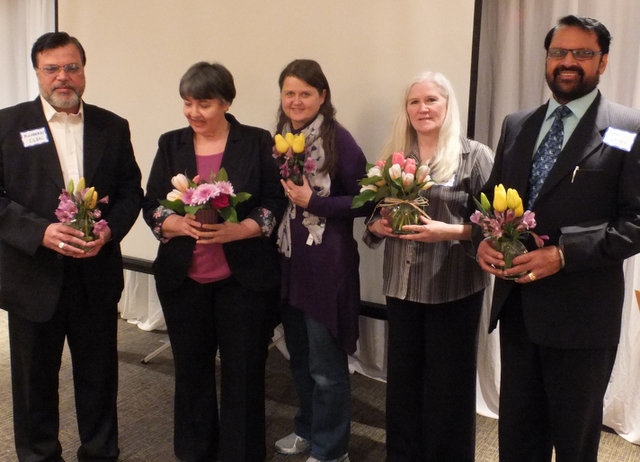 Acknowledging the outgoing Board of Directors: Muhammad Iqbal, Jo Twiss, Shauna Kovach, Judy Chorney (Administrator), Ram Saini
Later, key conference supporters were acknowledged for their contributions, as were Judy Chorney, Office administrator, and members of the outgoing Board of Directors who were awarded bouquets of Spring flowers in thanks for their contributions throughout the year (with the exception of Kandi Eden, who was unable to attend).
Presentations by Saturday's featured speakers, El Cecchetto and Jamie Capranos, introduced the "Moving Forward" theme with new approaches that can be incorporated into the practice of classical homeopathy.
El Cecchetto, CCH, RCSHom
An Introduction to the CEASE Approach to the Homeopathic Treatment of Autism Spectrum Cases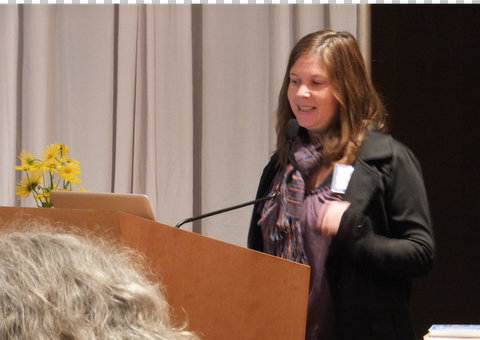 Elena Cecchetto introduced CEASE therapy (Complete Elimination of Autistic Spectrum Expression), which is based on Tinus Smit's remarkable success with treating autism disorders and other neuro-degenerative conditions such as Alzheimer's, chronic fatigue syndrome, and Parkinson's. She explained the process by which this systematic method combines isopathy and simple orthomolecular medicine with classical homeopathy. This combination of supporting therapies is used according to the symptom picture presented during homeopathic treatment. The result of the CEASE approach can detoxify vaccines, medications and environmental toxins, properly nourish the brain, and restore proper bowel function. This introduction precedes a possible CEASE training session here in Vancouver.
Jamie Capranos, CCH, RCSHom
Using herbs to support classical homeopathic treatment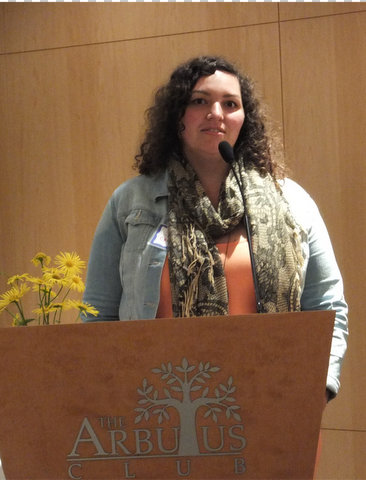 Registered as both an herbalist and a homeopath, Jamie uses both modalities in her practice. She explained how herbs provide harmonious support during classical homeopathic treatment by nourishing and toning tissue, gently detoxifying, and providing relief from the irritation of acute and slow-to-resolve symptoms. Based on the herbal materia medica, she covered the uses and safety considerations of some important local herbs, including Oregon grape root, Nettle, Echinacea, Goldenseal, Dandelion, and Black elderberry. Jamie plans to hold intensive training sessions on herbs to support homeopathic practice later in the year.
Will Taylor, MD, Keynote Speaker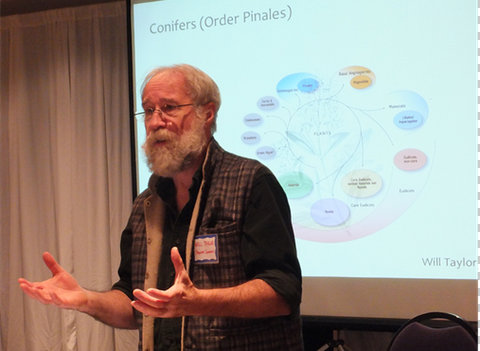 Our keynote speaker on Saturday and Sunday was the incomparable, Will Taylor, MD. His Saturday afternoon presentation, Working with Botanical Families; some case examples from the Conifers drew from his deep love for Nature and his familiarity with native flora and fauna, which informed his approach to connecting and differentiating remedies within the family framework. In this lecture, he utilized Thuja, the most commonly-used homeopathic remedy from the conifer family to illustrate methods that we can apply in understanding and using botanical remedies effectively. Later, on Sunday, Will returned to these concepts during his seminar entitled Back to the Basics Through New Concepts and Techniques. See the Post-Conference Seminar page for more details and photos of the Sunday event.
Annual General Meeting
The Annual General Meeting followed Will's Saturday lecture, during which the outgoing Board reported on financial matters, major accomplishments during the past 12 months, and plans for the next 2 years in preparation for the Society's twentieth anniversary in 2015.
The AGM ended with the election of new officers.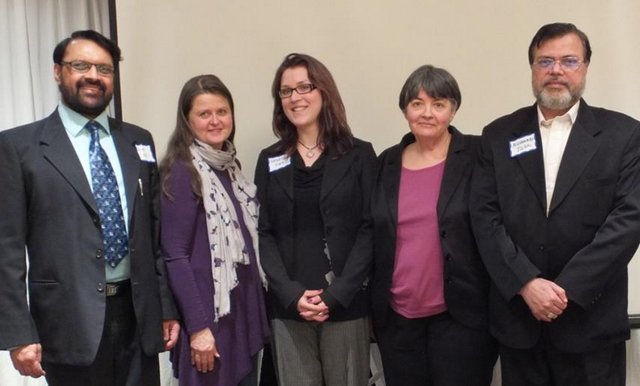 Welcoming the newly-elected Board
All members of the previous Board agreed to have their names put forward for nomination, plus one from the floor. The members present voted by aclamation to elect the following to the 2013-2014 Board of Directors: Kandi Eden (absent), Kathryn Final, Muhammad Iqbal, Shauna Kovach, Ram Saini, and Jo Twiss.