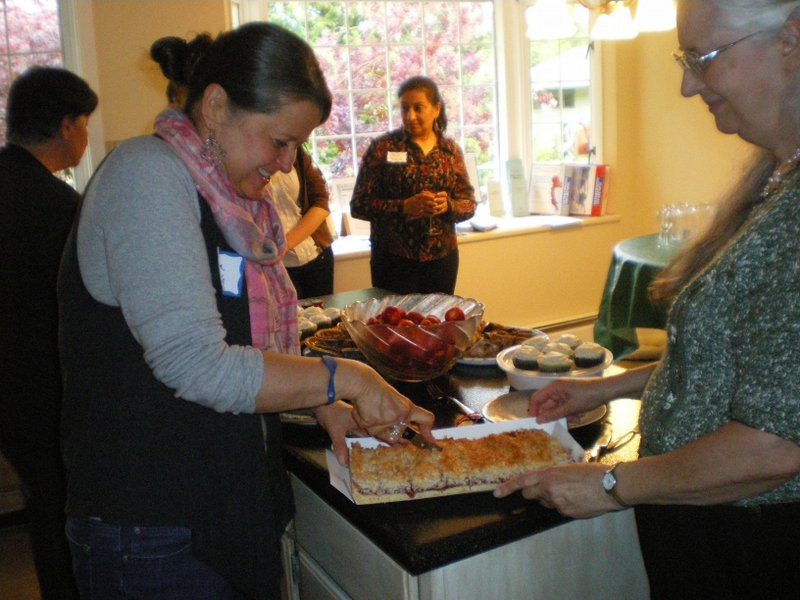 You don't have to be a member to join us at a WCHS social event. Since the beginning of the Society, members and non-members have enjoyed getting together informally, first at members' homes and more recently at the Arbutus Club in Vancouver. Good food has always been a pre-requisite, along with stimulating conversation and a common love for homeopathy.
WinterFest celebrations have been a popular event, usually held early in the holiday season. These gatherings provide relaxing opportunities to re-connect with old friends, meet new ones, and share our hopes and dreams.
Summertime has offered many opportunities for outdoor gatherings as well. Sometimes these Summer potlucks are held in public parks or, more often, hosted by our members, on behalf of the Society.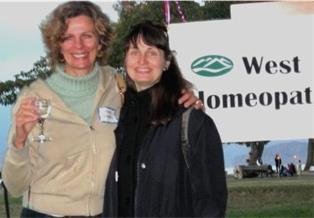 For nearly 20 years, WCHS members have opened their homes and gardens to informal potluck gatherings, usually during the warmer summer months. Occassionally they have been centered around visitors and special guests of honour, such as Miranda Castro, Misha Norland, Peter Fraser & Caroline Dent, and Susan Gimbel & Murray Feldman.
Everyone with an interest in homeopathy is welcome to these events -- including partners and children! Watch for announcements about future potlucks on our homepage, our Facebook page, and our e-bulletin.
Check out the fun on the links to the right for photos of
past WinterFests, Summer Potlucks, and other events!