PRACTITIONER PROFILE
Ulrika Sunder-Harding, RCSHom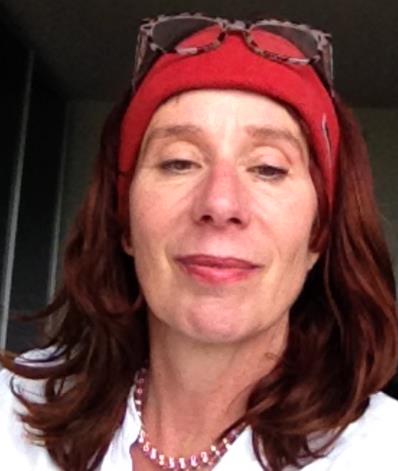 MD(Switzerland), D.HOM, SHI, SVHA
Background:
• MD degree (1989) in Zuerich, Switzerland.
• Worked in Surgery and Psychiatry in a hospital in India, working out the concept for addiction clinic and being the treating MD in a mixed professional team.
• Two year post-graduate training at the School of Homeopathy (SHI) in Switzerland, graduating at the University in Zuerich as MD, specializing in Homeopathy.
• Practiced as a GP, specializing in homeopathy (SVHA), in Zuerich.
• Moved to Canada 17 years ago and established office in Dove Creek, Courtenay, BC.
• Registered with Canadian Society of Homeopaths in 2006.
I worked in Zurich in Surgery and in the psychiatric university clinic Burghoelzli in psychiatry, as well as in India in a clinic for general medicine..
What interests me in homeopathy, and led to a long journey of searching in the healing arts, was and is the understanding that blockages and lack of flow, the hinderance of balance and harmony, will emotionally, spiritually, and physically hinder health and lead to disease. To support the patient in his/her healing, we need to understand the full picture of the imbalance and support the journey back to a state of more harmony and health.
In my work I use all the tools I can to support the healing process:
• Using the homeopathic case taking method and constitutional remedies, as well as support remedies and tinctures;
• Considering nutrition and possible natural substances to support the system;
• Looking into physical support, as well as into health questions;
• Providing mental and emotional support in the process of change and transition.
My approach is based on recognition that the healing process is a strengthening of Self, not just a riddening of symptoms.
I work in English, French, and German. I also do work with Equine therapy and will include, if wished or needed, my animals into the process of healing.
If you wish to contact me, you are welcome to inquire about my work.
Ulrika Sunder-Harding, Homeopathy Dove Creek
3511 Burns Road
Courtenay, BC V9J 1S2
1-250-334-0016
This email address is being protected from spambots. You need JavaScript enabled to view it.
Hours:
8 am to 5 pm (plus others if needed), by appointment only.
Consultations are available face to face in my office or at house calls; by telephone, FaceTime, or Zoom; or through working in nature, oceanside, or woods.
Prices:
$185 plus tax for casetaking
and
$84/hour for follow-ups.
Preferred payments are cash or cheque; others can be arranged.