Practitioner Profile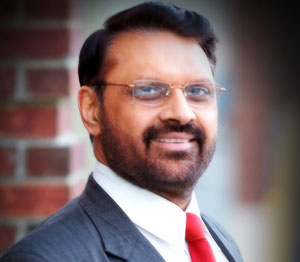 I am a classical Homeopath practicing since 1975. I take cases on a one-to-one basis and the first session lasts 45-60 minutes. Mind is the supercomputer of the human body and is working non-stop both during sickness and health. It is continuously emanating signals through speech, version and body language. As a classical Homeopath, I give great importance to understand the meaning behind each and every word spoken by the patient during the state of sickness. The tone, style and stress of speech are crucial cues in grasping the essence of the case. DISPOSITION, ATTITUDES, INTERPERSONAL RELATIONS, HOBBIES, LIKINGS, DISLIKINGS, CRAVINGS etc. form big milestones in understanding the sick person on mental, emotional and physical levels in order to select the best constitutional remedy.
Brands: 
Reckweg Germany, Homeocan Canada, Lanthanide remedies (based on latest research on auto-immune diseases by Jan Scholten of Netherlands)
Services for: Depression, Anxiety, Allergies, Migraine, Colitis/Chrohn's, Skin, Hair, Allergies, Food allergies, Energy tonics, Auto-immune diseases.
Ram Sarup Saini
RCSHom
Unit 231 - 8138 - 128 Street
Surrey, BC
and
Natural Homeopathic Solutions
#204 - 2642 Cedar Park Place
Abbotsford, BC
604-502-9579
Hours of Operation:
Monday: 10:00am - 7:30pm
Tuesday: By appointment only
Wednesday: 10:00am - 7:30pm
Thursday: 10:00am - 7:30pm
Friday: 10:00am - 7:30pm
Saturday: 10:00am - 7:30pm
Sunday: 10:00am - 7:30pm
*Closed on Statutory Holidays