Practitioner Profile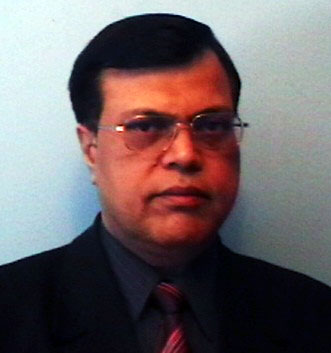 I am a professional homeopath, a registered member of Canadian Society of Homeopaths and West Coast Homeopathic Society, working in Richmond, British Columbia, Canada. Being one of the custodians of the scientific art of homeopathy in this modern era of science and technology, I am trying to help heal people with the alternative tool of homeopathic practice. In case-taking sessions, which commonly extend to an hour, I like to discuss all aspects of the sick and sickness concerning all of the body organs influenced, starting from head to the soles of the feet. In successive review sessions with the sick, gradual healing is monitored to track and tailor towards health on all areas of mental and physical sickness. Every case that I take is like a complete new study to me because of its variation and distinctness compared to all others.
In homeopathic practice the body aspects -- like signs-symptoms, sensations-feelings, thoughts-dreams, impression-expression, love-hate, mental-physical, pains-sufferings, inner to outer, outer to inner, right-left, upper to lower, lower to upper, seasons-weather, humid-dry, altitude-topography, hot-cold, generalities-modalities, causes-roots, foods-medicines, and lots more -- are important, diagnostic and therapeutic in their actual existence. Proper description of these in "as is" style generally leads to ascertain sickness in its totality, which certainly derives good and sooner results in homeopathic cure.
I try to know and discuss about the patient in English, Urdu or Punjabi; whichever is more convenient, to the individual for making him/her easily narrate and express properly and let me understand the sickness in its totality.
I started my homeopathic practice in 1992, being a member of alternative and complementary medicine community; I am always trying to learn new tools, skills and techniques from my colleague practitioners and professional societies.
Muhammad Iqbal
RCSHom
PURA HOMEOPATHY INC.
#255-11590 Cambie Road
Richmond, BC V6Z 3Z5
604-726-5336
Appointment Hours:
Sunday to Thursday
9.00 am to 1.30 pm &
4.00 pm to 6.00 pm
Friday and Saturday- closed