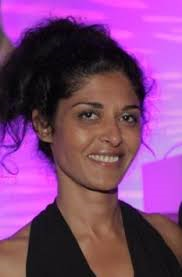 Dr. Rehanni is a classical homeopathic practitioner as well as a Veterinarian. She has been working with animals since she was a teen. She graduated with a Doctorate of Veterinary Medicine from the University of Saskatchewan in 1994.
However, after many years of veterinary practice, she was discouraged with the results obtained with conventional medicine in the treatment of chronic diseases. This is when she became interested in holistic medicine and completed a programme in classical homeopathy at the Vancouver Homeopathic Academy from 2005-2010. Recently she was awarded the CCH(Cand) designation as a Certified Classical Homeopath Candidate with the Council for Homeopathic Certification.
Due to her training, Dr. Rehanni is qualified to treat both pets and people with homeopathy. In her experience, homeopathic medicine can be an effective method of maintaining health, as well as treating disease. In her practice, she uses homeopathic remedies, herbs, as well as cold laser therapy in the treatment of disease. Dr. Rehanni has been practicing Holistic veterinary medicine since 2005.
More information is available online about Rehanni Khaseipoul, DVM, CCH(Cand) at www.vitalbeingsvet.com.