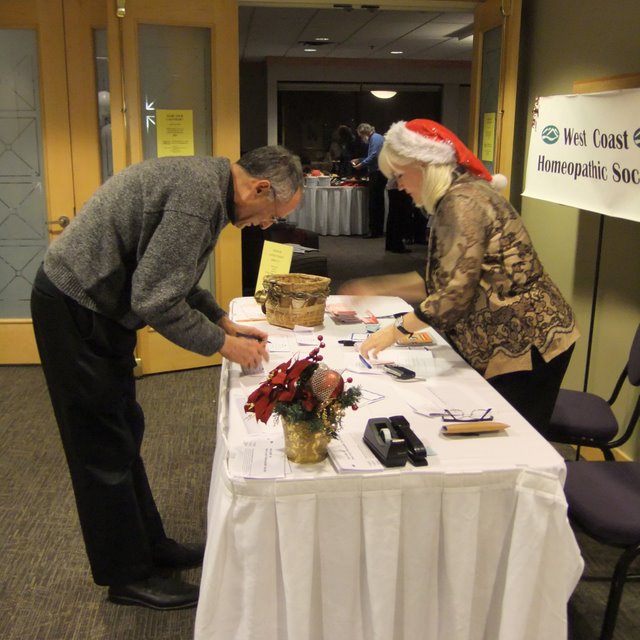 Great food and good conversation go hand-in-hand at our winterfest parties and this year was no exception!
It was also an occasion for several announcements, primary of which was the unveiling of new updates on our website. A laptop was available so that guests could browse through the site, view their own listing on the Directory, and search for photos of themselves and friends at various events!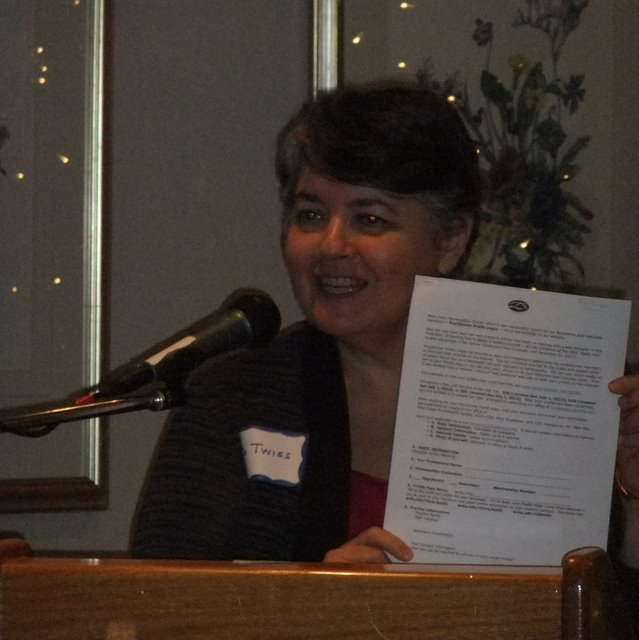 A new feature of the website is the Practitioner Profile page that will help increase our professional members' exposure on the internet. The terms and introductory fees were explained, which will be in effect until the end of the year.
This project was the work of registered member, Tami dos Santos, who has laboured long and diligently to build an attractive, informative, and interesting website for the Society and our members. Many thanks from us all, Tami!
The Board was also pleased to be able to highlight the important work of the Side by Side Homeopathy volunteers who provide free homeopathic treatment to addicts in Vancouver's downtown eastside. By the end of the evening, Side by Side representative, El Cecchetto, had received two remedy kits, a selection of bottles, unmedicated globules, and some much-needed cash. Congratulations to all involved in this worthwhile project!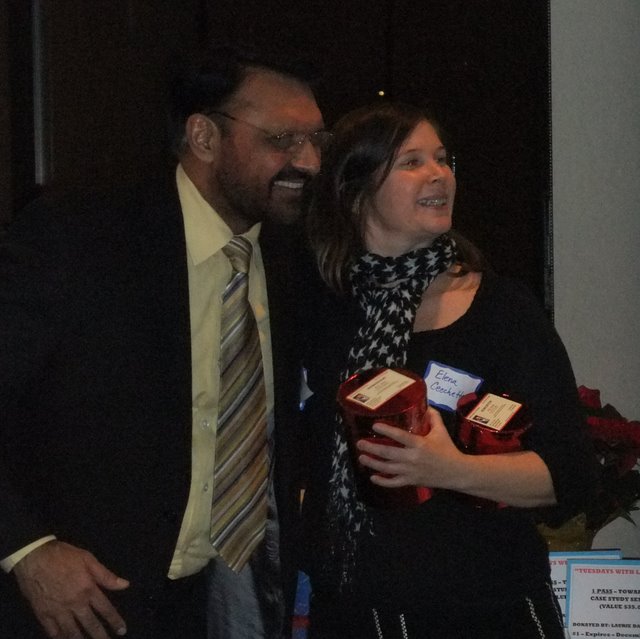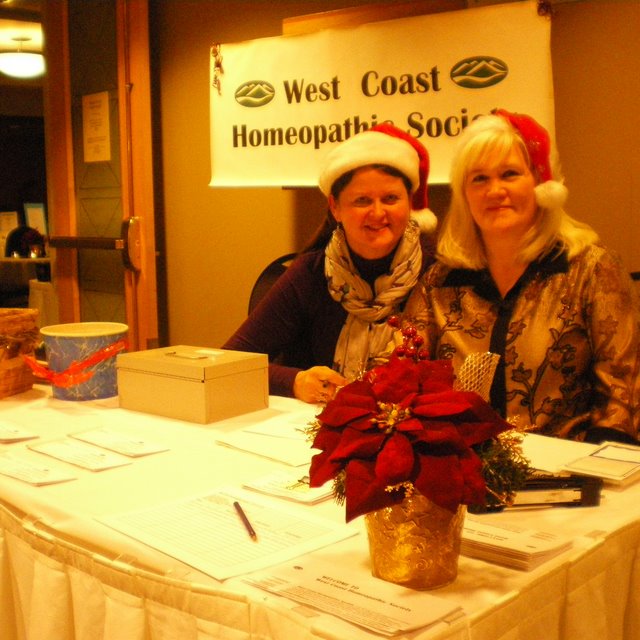 Fundraising raffles provide an important stream of revenue to help our Society continue promoting homeopathy in BC. Again this year individual and business supporters of WCHS provided a wide selection of prizes for the raffle. The Board thanks the following for your generous donations!
RAFFLE PRIZES DONATED:
WholeHealthNow: CD of Remedies from the Periodic Table (Part 1) by Will Taylor and Kim Elia
WholeHealthNow: CD of New, Old Forgotten Remedies by Will Taylor and Kim Elia
Laurie Dack: FOUR Individual Passes to a "Tuesdays with Laurie" case study session in Vancouver
Access Natural Healing: TWO $50 coupons off 2012 "CHC Bootcamp" webinars
Boiron: Stackable storage drawers with remedies
Homeocan: Emergency Remedy kit
Ram Saini: Homeopathic Compounding Supplies: bottles and unmedicated globules
Peter Fraser: "Birds: Seeking the Freedom of the Sky" by Peter Fraser
Lou Klein: "Miasms and Nosodes, Vol I: Origins of Diseases" by Louis Klein
Minimum Price Books: "Homeopathic Love Story" by Rima Handley
Judy Chorney: Two Adult Movie Passes to Festival Cinemas
Canadian Society of Homeopaths: $35.00 Membership Discount for 2012
WholeHealthNow: DVD: Homeopathy Around the World
Choices Markets: $25.00 Gift Certificate
Photo Credits: El Cecchetto, Judy Chorney, Ram Saini, Duncan Wilson