Celebrating the Winter Season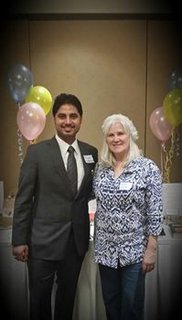 Once again this year, WCHS celebrated our Winterfest on the last Friday in November at the Arbutus Club in Vancouver. As before, there was a delicious array of buffet food, a large and varied selection of prizes, and a welcome opportunity to network with other homeopaths, students, and business professionals. There were new friends to meet and "old" friends to reconnect with!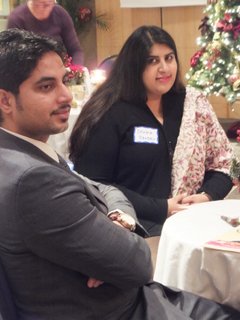 Other highlights were timely news about WCHS and a report on "The State of Homeopathy Around the World". The latter covered recent political changes affecting homeopathy in Belgium, Portugal, Netherlands, Switzerland, Great Britain, Australia, the US, and, of course, Canada.
Guests were treated with gift bags containing over $100 in gifts and coupons. We thank the following companies for their generous support of our Society: Boiron, Bowen College, Canadian Society of Homeopaths, Homeocan, Minimum Price Books, and Wisteria Acres Retreat.

Fundraising Raffle
We also thank the businesses and individuals who donated both homeopathic and non-homeopathic prizes for our Fundraising Raffle:
WEBINARS: New, Old & Forgotten Remedies / Remedies from the Periodic Table (Part 1) with Will Taylor and Kim Elia - Donated by WholeHealthNow
FOUR Individual Passes to a "Tuesdays with Laurie" case study session in Vancouver - Donated by Laurie Dack
$50 coupon off 2012 "CHC Bootcamp" - Donated by Access Natural Healing
FREE pass to 2013 WCHS Annual Conference, April 27, 2013
Basic Remedy kit - Donated by Boiron
Emergency Remedy kit - Donated by Homeocan
DVD: Homeopathy Around the World - Donated by WholeHealthNow
Birds: Seeking the freedom of the sky by Peter Fraser - Donated by Peter Fraser
Miasms and Nosodes, Vol I: Origins of Diseases by Louis Klein - Donated by Lou Klein
Homeopathic Love Story by Rima Handley - Donated by Minimum Price Books
Pottery Globe - Donated by Gunilla Kay
Two Adult movie passes to Festival Cinemas - Donated by Judy Chorney
$35 Discount off 2013 Membership - Donated by Canadian Society of Homeopaths
$25.00 Gift Certificate - Donated by Choices
We hope you will join us next year!