Celebrating Our Community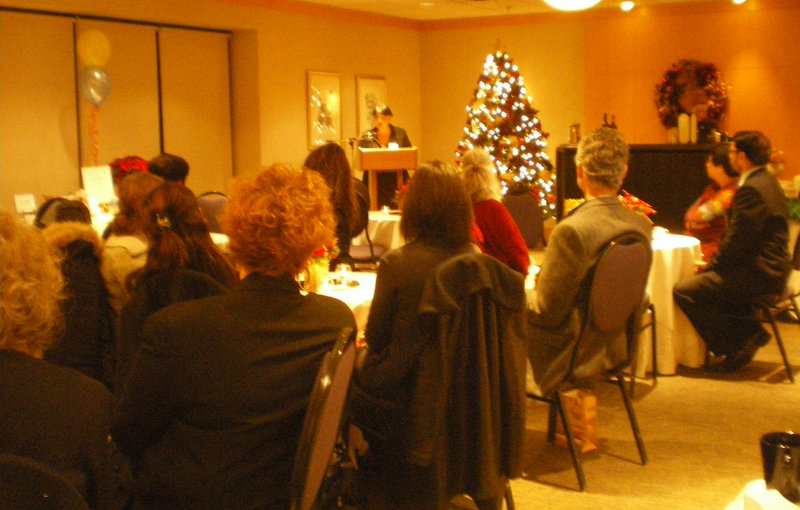 West Coast Homeopathic Society Winterfest parties are an opportunity to enjoy our homeopathic community and look back over the past year's successes. We greet old friends, meet new ones, network, and share personal news and plans.
This year was no exception. Members and non-members, practicing homeopaths, students, and friends all came together with like-minded people who share a common passion for homeopathy and similar dreams for its future.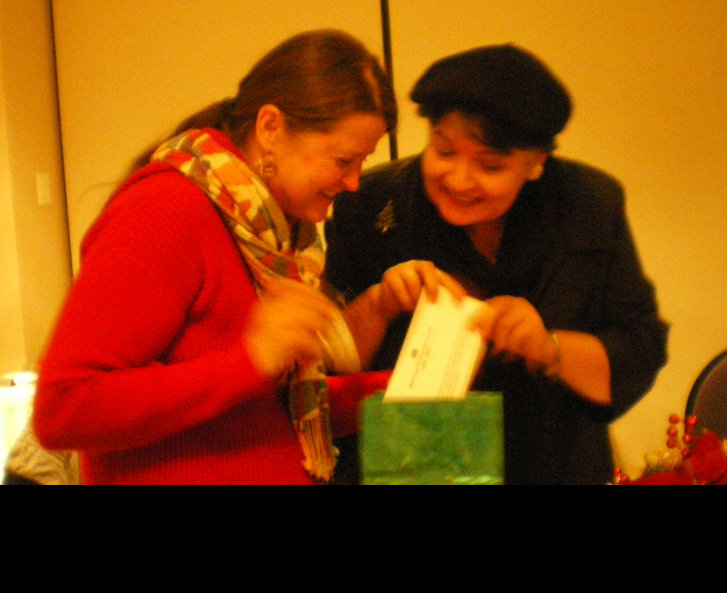 Each guest received a gift bag that included gifts and special offers from Kent Homeopathic Associates, Homeocan, Canadian Society of Homeopaths, and our fundraising department (re online Profile pages).
The evening's announcements opened with thanks to the volunteers who made the evening possible, as well as acknowledgement of everyone involved in other events throughout the year: April's Homeopathy Awareness Month, our 2012 Conference weekend, the Vancouver Health Show, and the summer social in Surrey. Special thanks and cheers were directed to our administrator, Judy Chorney, who always seamlessly brings everything together!
We also acknowledged the accomplishments of many members who've been active in their own right this year through education, provings, and published articles. Finally, we toasted long-time members, Susan Gimbel and Murray Feldman, who sent their best wishes as they prepared to leave the next day for their new life in India. Recognizing their key contributions to the development of homeopathy in BC, we wished them bon voyage and a happy future.
Great Food!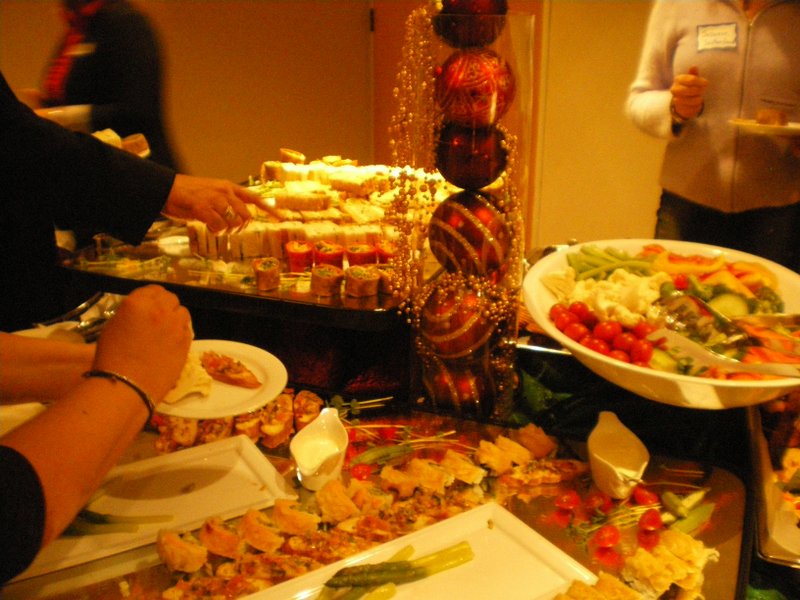 The opening remarks concluded with a short review of the Society's ongoing political action concerns. Representatives reported on a recent day-long consultation with the Natural Health Products Directorate, which was described as "cautiously optimistic". Also discussed were guidelines for importing homeopathic remedies and a new development in the denial campaign against homeopathy.
As the party got underway, the tasty array of finger food and warm and welcoming surroundings of the Arbutus Club added to the enjoyment of the evening.
As the evening waned, it was time for our annual winterfest raffle. These raffles raise much-needed funds to help us pay for current projects and expand activities in the following year. This year's raffle raised $676.67, thanks to our wonderful supporters who donated a wide selection of desirable prizes. We thank these donors for their generous support of our Society!
Whole Health Now: 6-Week Webinar with Will Taylor "Homeopathic Treatment of Attention Deficit Disorders"
Lou Klein: $100 Gift Certificate towards year's subscription to zHomeo webinar series
Laurie Dack: TWO - Passes to a "Tuesdays with Laurie" case study session
Boiron: Travel remedies
Homeocan: Emergency Remedy Kit
Ram Sarup Saini: Remedy bottles
Peter Fraser: The AIDS Miasm; contemporary (by Peter Fraser)
Minimum Price Books: Homeopathic Treatment of Depression, Anxiety, Bipolar Disorder, and Other Mental and Emotional Problems (by Judyth Reichenberg-Ullman)
Peace Arch Homeopathic Centre: Homeopathic Revolution (by Dana Ullman)
Gunilla Kay: Pottery
Canadian Society of Homeopaths: $35 Voucher to 2013 Membership
Chapters Books: $25 Gift Certificate
Choices Markets: $25 Gift Certificate
Judy Chorney: Pair of Adult Tickets to Festival Cinema
Photos of some of the lucky winners are posted below: