What's New at WCHS
2018 WCHS Conference
& Annual General Meeting
April 28 - 29, 2018
Vancouver, BC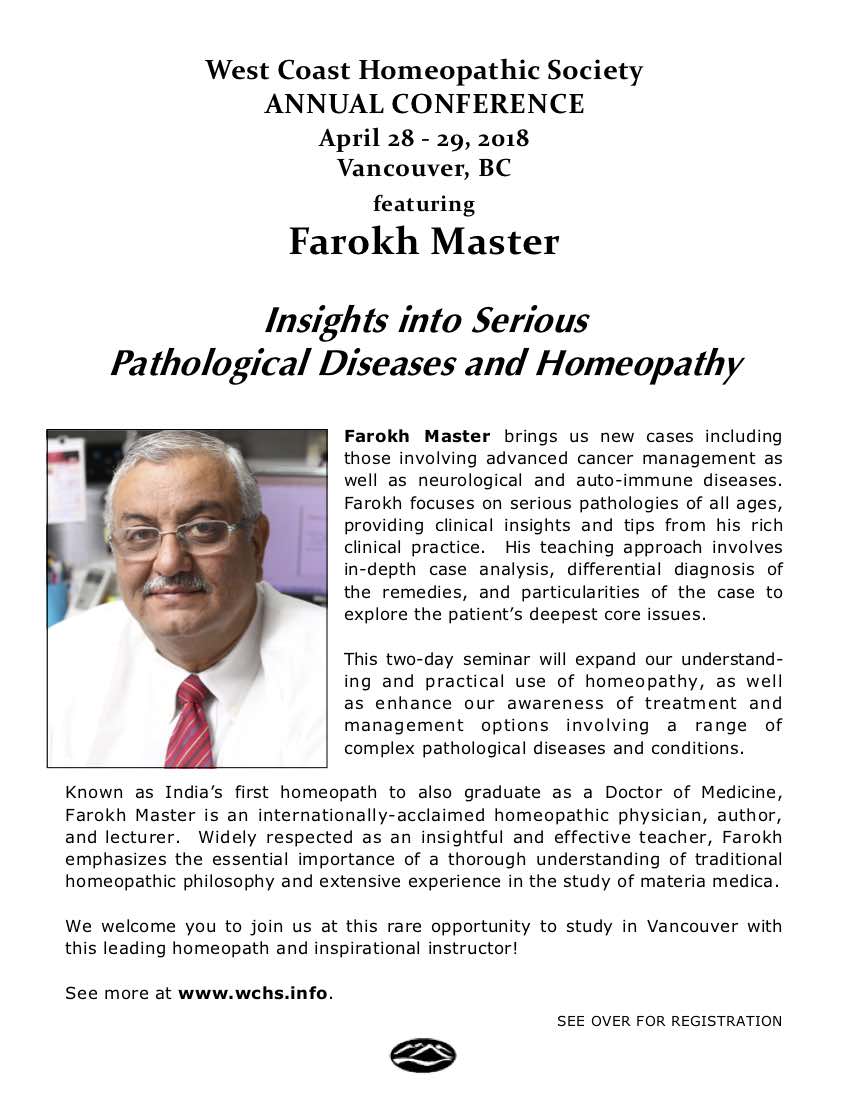 ---
Past WCHS Events
Welcome to WCHS
Serving Homeopathy in BC since 1995
The West Coast Homeopathic Society of BC (WCHS) was founded to serve the homeopathic community in British Columbia, representing the professional and political interests of qualified homeopaths and promoting homeopathic awareness and education. The Society was founded on the basic principles and practices described by Samuel Hahnemann in his book, The Organon of Medicine.
---
Greetings from the Board!
As we begin this new year of 2018, the Board of Directors is pleased to announce some of the new events in the coming months. These include a social-cum-professional education get-together, many Homeopathy Awareness events and promotions in April, and our annual conference and Annual General Meeting on April 28 & 29 in Vancouver. Details will follow.
This Board was elected at the 2017 Annual General Meeting, which was combined with our Winterfest celebration at the end of November. The current Board, which will function until replaced at the next AGM, is comprised of Manon Bolliger, Tammy Colleton-Nielsen, Muhammad Iqbal, Shauna Kovach, Ram Saini, Jo Twiss, and Sooner Zahn. We look forward to accomplishing a great deal in the coming four months!
Watch here and on our Facebook page for updates and new developments!
CSH News

Canadian Society of Homeopaths

April is
Homeopathy Awareness Month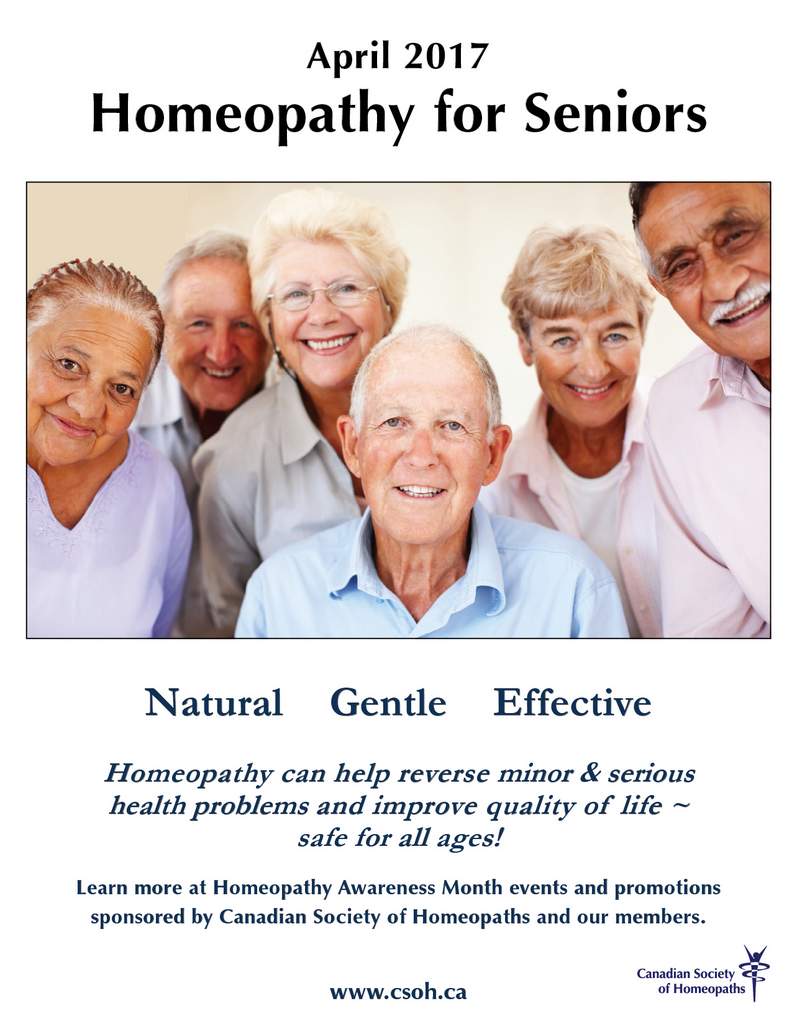 CSH Group Plans:
* Legal Shield
* Extended Health Insurance (includes homeopathy)
* Liability Insurance
* Home Insurance

CSH on Facebook brings news and updates from across Canada and around the world.