What's New at WCHS

2017 Annual Conference
April 28 - 30, 2017
Jayesh Shah

2017 Conference

---
Past WCHS Events
Welcome to WCHS
Serving Homeopathy in BC since 1995
The West Coast Homeopathic Society of BC (WCHS) was founded to serve the homeopathic community in British Columbia, representing the professional and political interests of qualified homeopaths and promoting homeopathic awareness and education. The Society was founded on the basic principles and practices described by Samuel Hahnemann in his book, The Organon of Medicine.
---
Greetings from the Board!
As Spring approaches, the Board of Directors is active in preparation for the 2017 annual conference with Jayesh Shah. Again in Vancouver, the conference will be a 3 day seminar event from April 28 - 30. It will be another amazing opportunity to study with one of the major homeopath in the world. We are looking forward to seeing Jayesh again, as well as all the serious homeopaths who will be attending!
A month later, we are planning a social get-together in Surrey, combined with an hour-long professional talk by Ram Saini.
Watch here and on our Facebook page for updates and new developments!
Wishing you a happy and productive start to the year!
CSH News

Canadian Society of Homeopaths

April is
Homeopathy Awareness Month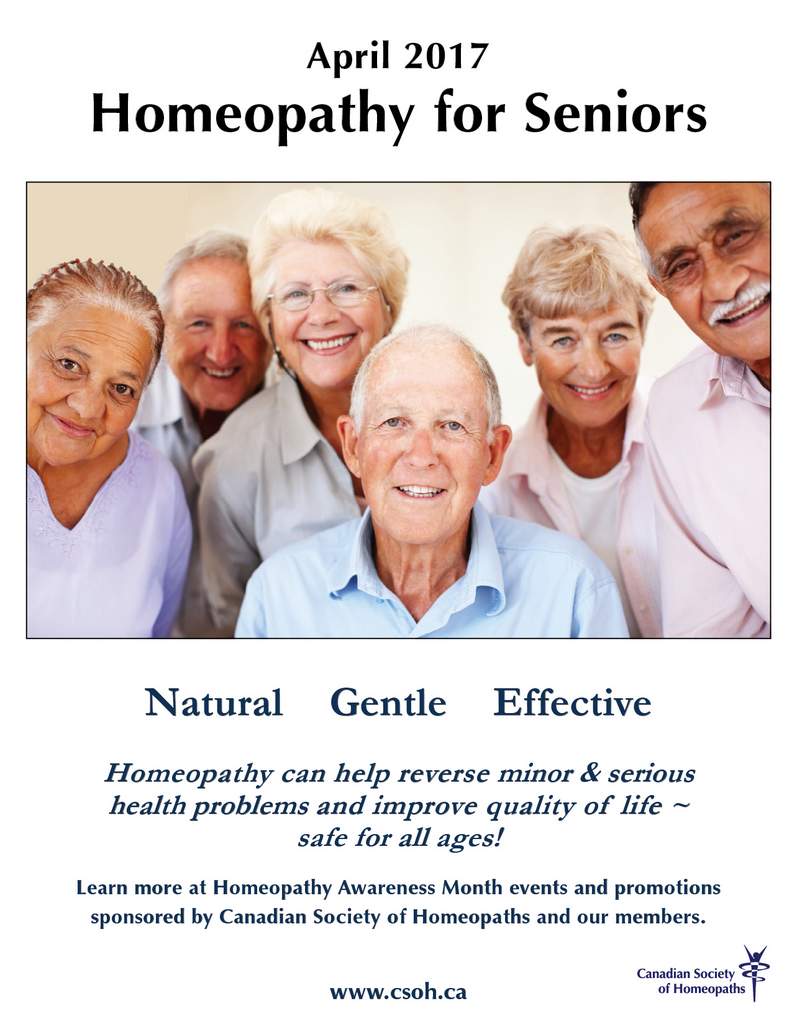 CSH Group Plans:
* Legal Shield
* Extended Health Insurance (includes homeopathy)
* Liability Insurance
* Home Insurance

CSH on Facebook brings news and updates from across Canada and around the world.
BC News

ADVANCED-LEVEL EVENTS
TWL: Monthly Study with Laurie
Laurie Dack
Vancouver
Sunday, June 18
Contact
As Above, So Below
Louis Klein
Vancouver
October 13-15, 2017
Details
BASIC LEVEL EVENTS
Drug Abuse & Homeopathic Help
Ram Saini
Surrey
December 4
Contact
Natural Remedies for Winter Ills: A Homeopathy Workshop
Nicole Duelli
Vancouver
January 14, 2017
Details