What's New at WCHS
Just One Drop
WCHS Fundraiser
Saturday, November 11 at 2 pm
Purchase tickets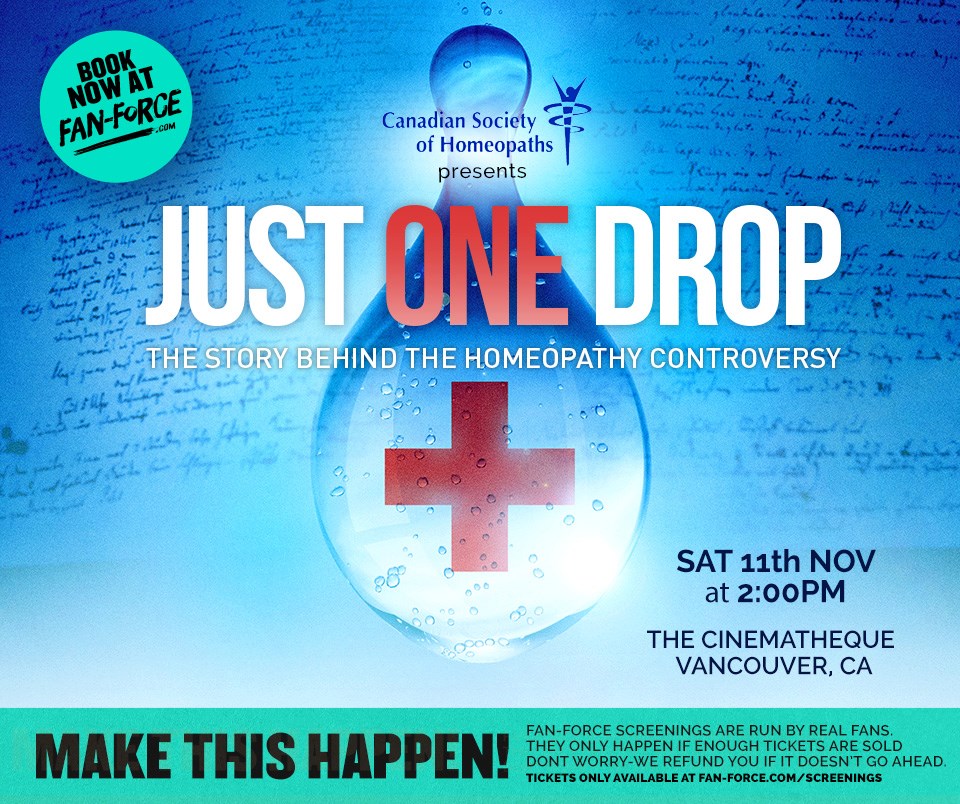 2017 WCHS AGM
(Annual General Meeting)
Friday, November 24 at 6 pm
followed by
Winterfest Party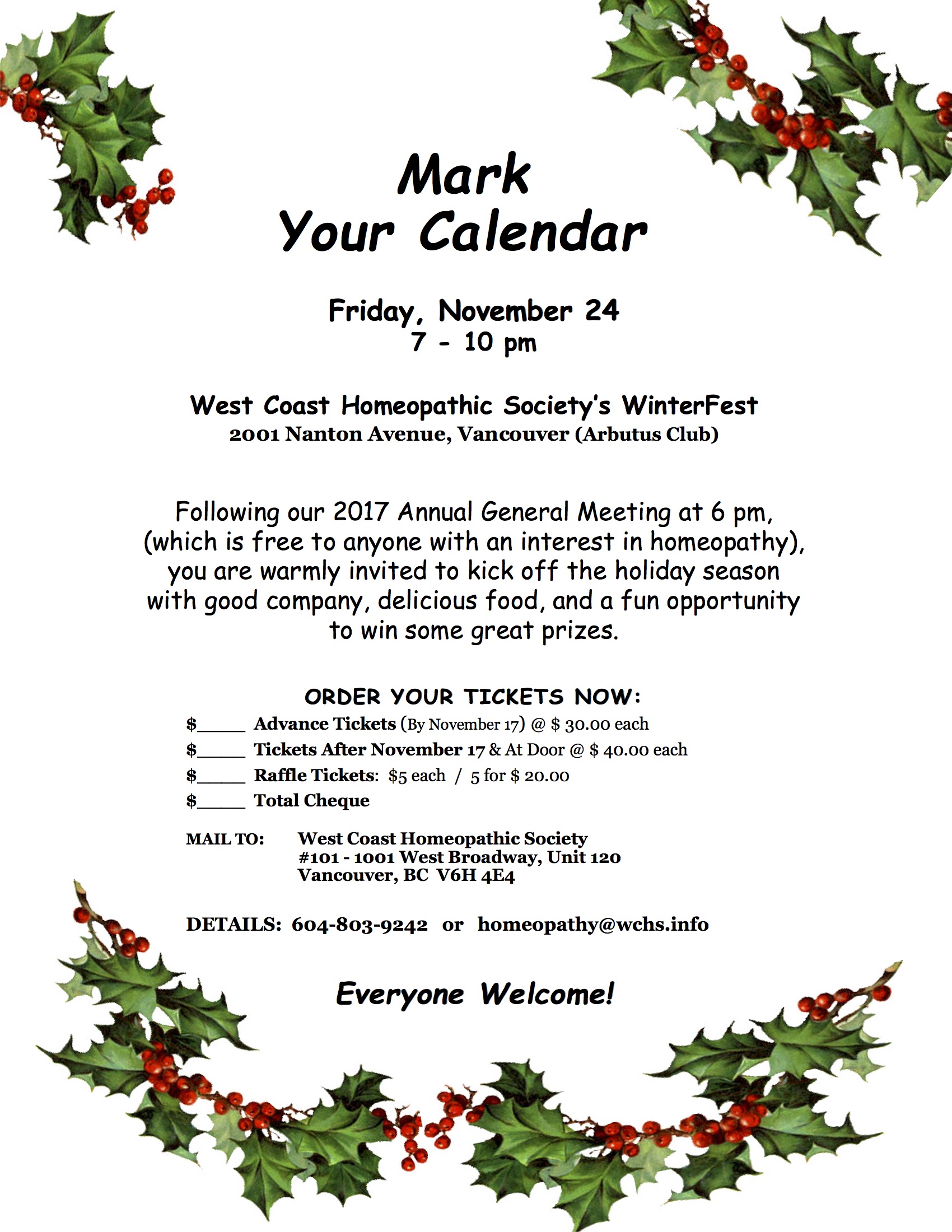 ---
Past WCHS Events
2017 Get-togethers
Welcome to WCHS
Serving Homeopathy in BC since 1995
The West Coast Homeopathic Society of BC (WCHS) was founded to serve the homeopathic community in British Columbia, representing the professional and political interests of qualified homeopaths and promoting homeopathic awareness and education. The Society was founded on the basic principles and practices described by Samuel Hahnemann in his book, The Organon of Medicine.
---
Greetings from the Board!
As Summer closes and we prepare for the colder weather of Autumn, the Board of Directors is pleased to announce two new events in the coming months.
First is a November 11 screening in Vancouver of the film Just One Drop by Emmy-nominated producer Laurel Chiten. Sponsored by Canadian Society of Homeopaths, we sincerely thank them for donating proceeds from ticket sales to our fundraising committee! Tickets are available online for $12 each, plus a $2 handling fee.
Second is a combined 2017 Annual General Meeting and our Winterfest celebration on Friday, November 24 at 6 pm at the Arbutus Club in Vancouver. We hope that both members and non-members will join us for a fun evening of great food and the enjoyment of meeting new people and re-connecting with friends, colleagues, and lovers of homeopathy!
Watch here and on our Facebook page for updates and new developments!
CSH News

Canadian Society of Homeopaths

April is
Homeopathy Awareness Month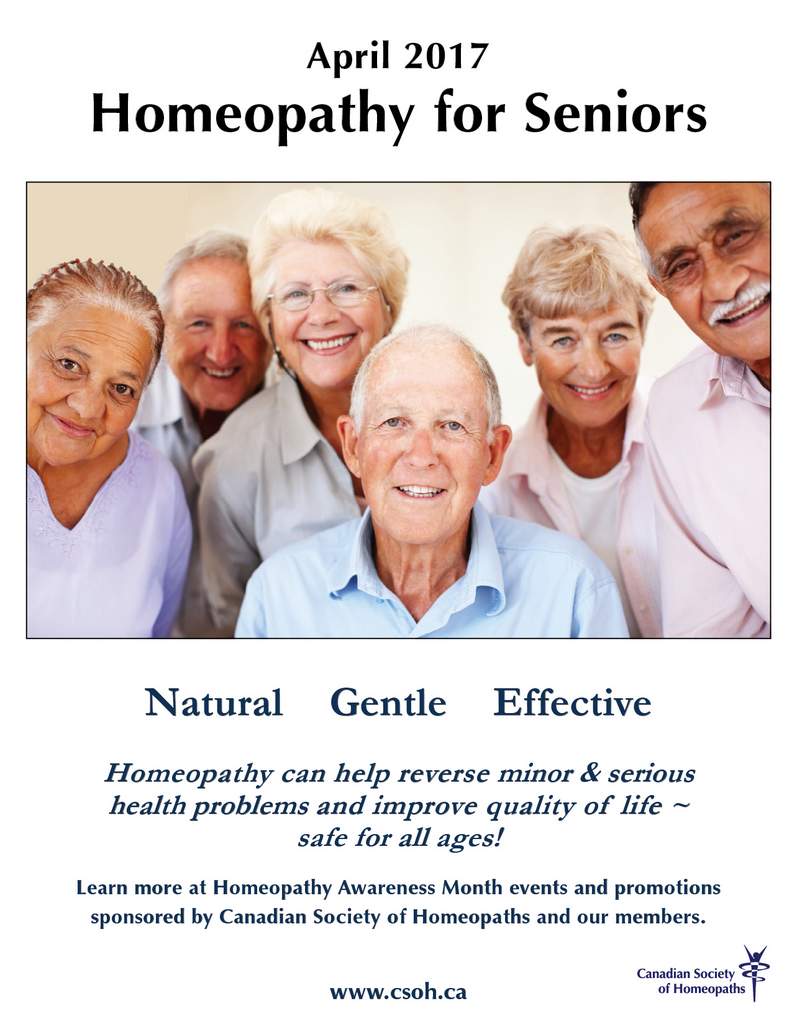 CSH Group Plans:
* Legal Shield
* Extended Health Insurance (includes homeopathy)
* Liability Insurance
* Home Insurance

CSH on Facebook brings news and updates from across Canada and around the world.