What's New at WCHS

2017 Annual Conference
April 28 - 30, 2017
Jayesh Shah

2017 Conference

---
Past WCHS Events
Welcome to WCHS
Serving Homeopathy in BC since 1995
The West Coast Homeopathic Society of BC (WCHS) was founded to serve the homeopathic community in British Columbia, representing the professional and political interests of qualified homeopaths and promoting homeopathic awareness and education. The Society was founded on the basic principles and practices described by Samuel Hahnemann in his book, The Organon of Medicine.
---
Greetings from the Board!
The Board of Directors sends warm wishes to all as we prepare for the closing of 2016. It has been a memorable and productive year! Highlights have included many awareness activities across BC, a new e-bulletin layout, and a brilliant annual conference with Sujit Chatterjee.
At this time, we are extremely proud to introduce the new format of this website. Please take a few minutes to browse through it. It has a new layout and more features, and has been designed with mobile users in mind. Entirely due to the vision and hard work of Tami dos Santos, we extend our overwhelming gratitude to her for her patience, determination, and perseverance that achieved this new look. Many, many thanks, Tami!
As the year ends, so does our membership year. It's time now to renew memberships and -- if mailed by December 31, 2016 -- receive significant earlybird discounts! Once again, Canadian Society of Homeopaths will handle the paperwork, which you can print off on their Membership page.
We also look forward to the coming new year in 2017. Several new activities are planned during Homeopathy Awareness Month in April and our annual conference has been extended to cover 3 days with Jayesh Shah. More will be available throughout the year. Watch here and on our Facebook page for updates and developments!
Wishing you a most happy holiday season and a fulfilling and prosperous New Year!
CSH News

Canadian Society of Homeopaths

April is
Homeopathy Awareness Month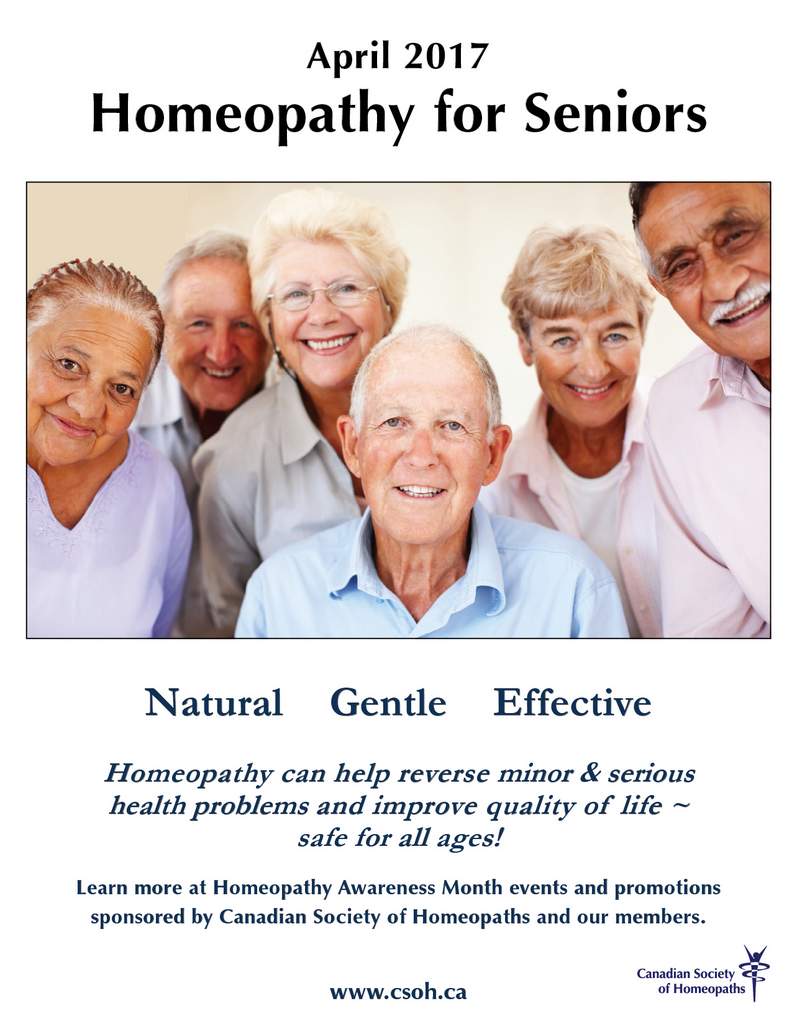 CSH Group Plans:
* Legal Shield
* Extended Health Insurance (includes homeopathy)
* Liability Insurance
* Home Insurance

CSH on Facebook brings news and updates from across Canada and around the world.
BC News

ADVANCED-LEVEL EVENTS
TWL: Monthly Study with Laurie
Laurie Dack
Vancouver
Sunday, March 19
Contact
As Above, So Below
Louis Klein
Vancouver
October 13-15, 2017
Details
BASIC LEVEL EVENTS
Drug Abuse & Homeopathic Help
Ram Saini
Surrey
December 4
Contact
Natural Remedies for Winter Ills: A Homeopathy Workshop
Nicole Duelli
Vancouver
January 14, 2017
Details