An Introduction to the CEASE Approach to the Homeopathic Treatment of Autism Spectrum Cases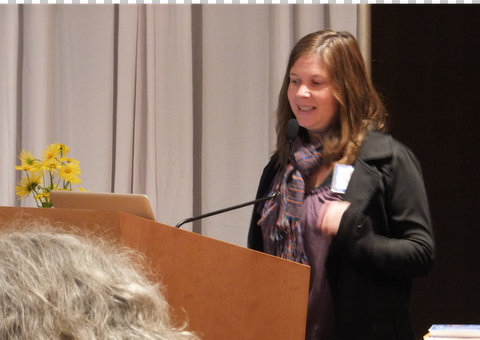 Elena Cecchetto is a graduate of the Vancouver Homeopathic Academy, board certified by the Council of Homeopathic Certification, and registered with the Canadian Society of Homeopaths. For over a year she has been our Canadian representative with the Council for Homeopathic Certification where she is in charge of the Education committee. Prior to that she spent several years on the Board of Directors of West Coast Homeopathic Society and in 2006 was on the founding board of the Canadian Society of Homeopaths. She also was on the founding board of Side by Side Homeopathy, a group of volunteers who help people in the Downtown Eastside with their health concerns.
In June 2012 El Cecchetto became certified in CEASE Therapy. CEASE – which refers to Complete Elimination of Autistic Spectrum Expression – is based on Tinus Smit's remarkable success with treating autism disorders and other neuro-degenerative conditions such as Alzheimer's, chronic fatigue syndrome, and Parkinson's. This method combines isopathy and simple orthomolecular medicine with classical homeopathy, to systematically detoxify vaccines, medications, and environmental toxins and to properly nourish the brain and restore proper bowel function. By introducing the fundamentals of the CEASE approach at this conference, El hopes to raise enough interest to support a training session here in Vancouver.
El discovered homeopathy as a student in Toronto, at her wit's end with eczema. Like the majority of people, she experimented with countless treatments before trying homeopathy as a last resort. To her amazement, not only did her eczema respond immediately but over time it cleared up completely. However, even more significant was the realization that her experience of everyday life had changed as well, which lead her in a new direction. Initially taking distance training with The School of Homeopathy, she completed the last three years of study at the Vancouver Homeopathic Academy. During her final year there she conducted a homeopathic study on addictions.
Now El is passionate about using homeopathy in her practice to help people of all ages. She specializes in women, especially during pregnancy and childbirth; new parents; infants and children; and people with substance misuse and addictive behaviours.
Elena maintains an active homeopathic practice in East Vancouver and recently established a second location in Squamish. She manages a blog and can be referenced at accessnaturalhealing.com.
Elena Cecchetto, DCH, CCH, RCSHom