Introducing Basic Herbs to Support Classical Homeopathic Treatment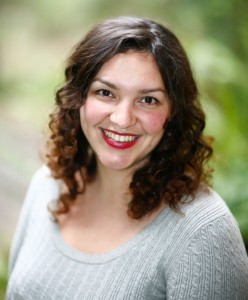 Jamie Capranos is registered as both a homeopath and an herbalist with a busy practice on Saltspring Island, BC. She combines constitutional homeopathy and traditional herbal medicine to help facilitate her patients' return to vibrant health and well-being. She describes this as "Nurturing health through the wisdom of nature".
Jamie's European grandparents first introduced her to the healing power of natural medicine. While seasonally gathering herbs in rural Ontario they lovingly taught her about the traditional wisdom of herbs and plant lore. Then as a teenager, Jamie suffered an injury to her spine, from which the conventional medical system told her to expect a lifetime of chronic pain. Determined to find a way to heal herself, she returned to her roots and began a professional study of natural medicine at Emerson College of Herbology in Montreal, and then with renowned herbalist Susun S. Weed at The Wise Woman Center in New York. Later in Toronto, Jamie accidentally fell into homeopathy while working with an inspiring MD who practiced homeopathy, revealing to her the brilliance of this unique and deep system of medicine.
Jamie graduated from the Vancouver Homeopathic Academy in 2005, one of the top international institutes of homeopathic medicine and later was certificated by the Council for Homeopathic Certification. She is registered by the Canadian Society of Homeopaths, for which she also acts as registrar since 2009.
In her practice, Jamie combines what she calls a "wonderful marriage" of homeopathy and herbal medicine. She uses herbs to provide a practical and harmonious support of classical homeopathic treatment, selecting herbs to nourish and tone tissue, gently detoxify, and provide relief from acute or slow-to-resolve symptoms under homeopathic care. Part of her practice involves assisting births as a doula, bringing a holistic approach that provides homeopathy and individualized guidance in nutrition, specific herbs, and the spiritual process of becoming a new family. Jamie also uses her expertise as a consultant for midwives who wish to use natural medicine for childbirth.
Besides her passion for homeopathy and herbalism, Jamie is an artist and lover of nature. At her home on Saltspring Island, she gathers herbs to make medicines, grows organic food, and loves the animals and people with whom she shares her life.
Jamie Capranos, DCH, CCH, RCSHom